On Thursday, 14 June 2023, COL (Ret) Bob Murphy, from the Fort Huachuca Thunder Mountain Chapter, was presented the AGCRA Superior Lifetime Achievement Medal amongst his family, peers, and distinguished guests.  This award was presented to COL (Ret) Murphy to recognize his lifelong commitment to the AGCRA.
COL (Ret) Murphy has made a tremendous impact forging and leading the AGCRA Thunder Mountain Chapter as a key cornerstone in its continued success and activities. The Thunder Mountain Chapter is honored to have his presence, mentorship, and passion for selfless service as an Army Human Resources Professional.
First Photo above (from right to left) - SGT Vincent Martinez, Chapter VP, Awards, COL (Ret) Bob Murphy, CW2 Laura Valentin, Chapter VP, Membership.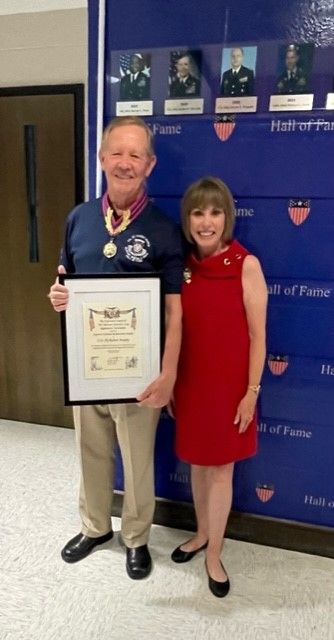 Pictured above are COL (Ret) Bob Murphy and his wife, Mrs. Gayl Murphy.