Hello again from the North Country and the 10th Mountain Division!
The 10th Mountain Division and AGCRA Mountaineer Chapter likes to reach back every once in a while to share some of the success stories about the Army HR professionals here at Fort Drum. They continue to amaze us every day. Here's a quick story for you about our HR Company Tech, WO1 Kevin Williams, who also happens to be a prior ALC instructor at the Soldier Support Institute who just achieved a pretty significant milestone.
The 10th Mountain Division just wrapped up our Expert Infantryman Badge, Expert Soldier Badge, and the Expert Field Medic Badge, also known as E3B last week. And, WO1 Williams received his Expert Soldier Badge (ESB)! Our HR Company continues to set the standard for the DSB, and Soldiers like WO1 Williams are a direct reflection of the unit, its leaders, and Soldiers.
We are tracking that WO1 Williams is the first 420A (AG) Warrant Officer in the Army to earn the ESB (two other Warrant Officers have the ESB, but they earned them while they were NCOs). The fact that WO1 Williams is the first 420A to earn his ESB in the Army (as a Warrant Officer) is an incredible story; he is representing our Corps extremely well. And, he is going to be an excellent Brigade HR Tech for the 10th Mountain Division.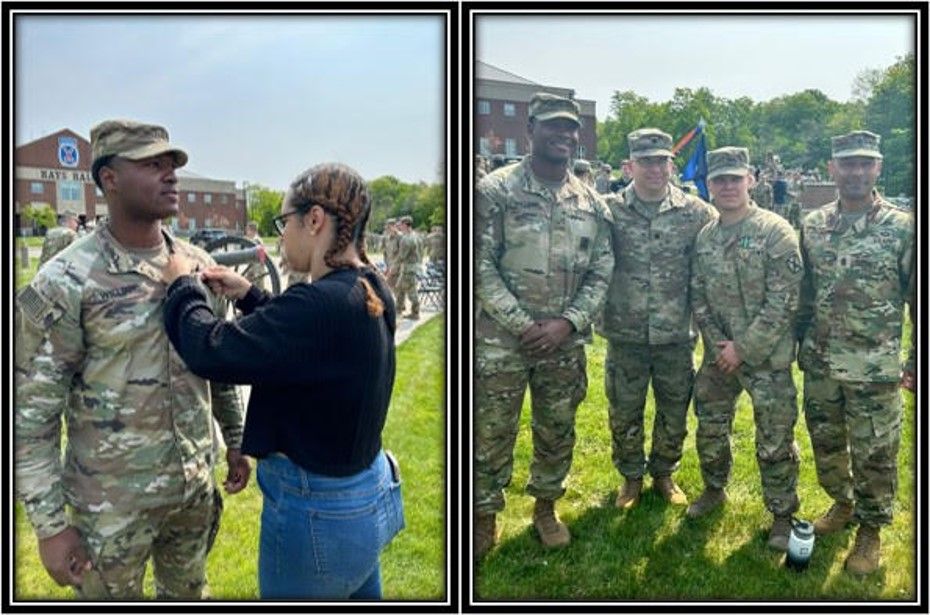 Submitted by LTC Derrick Lucarelli, Commander, 10th Division Sustainment Troops Battalion, 10th Mountain Division, Fort Drum, NY.